BETH MILLER DRESS WITH TRIANGLE
This dress is made in a blue/rose changeable silk which is why the reflections appear to be rose. I think that if I had found a plain background and/or put it on my dress form, it might be easier to see. However, if I wait to do that, I think that many of the younger viewers would be looking with their great grandchildren.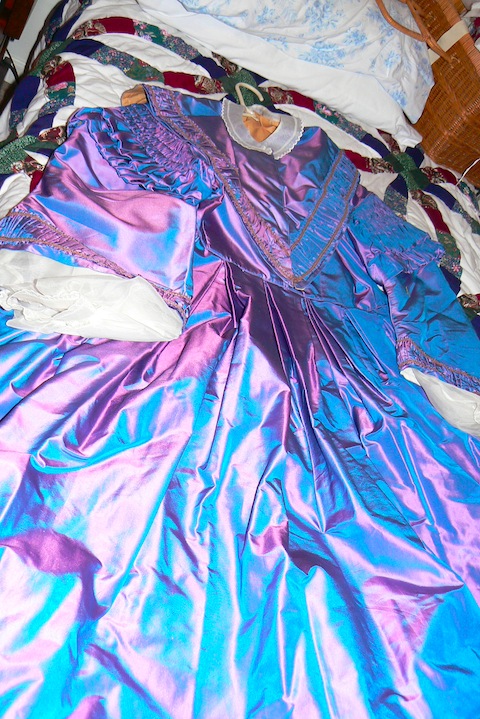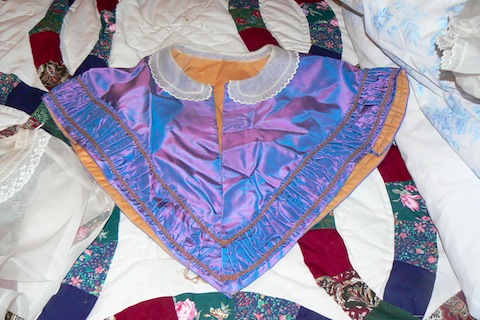 The triangle has the collar attached and is completely lined.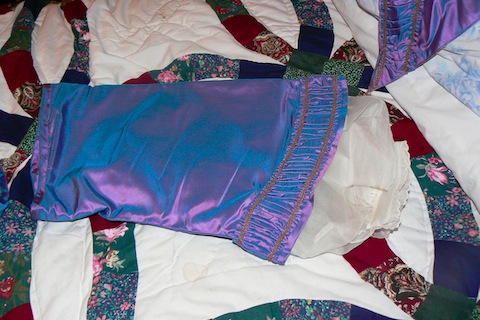 The pagoda sleeve and the under sleeve are attached.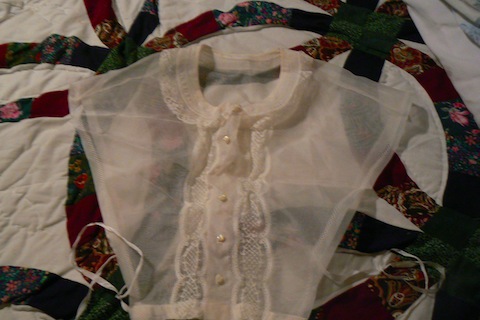 This silk net dickey can be worn with the sleeves for a matinee dress.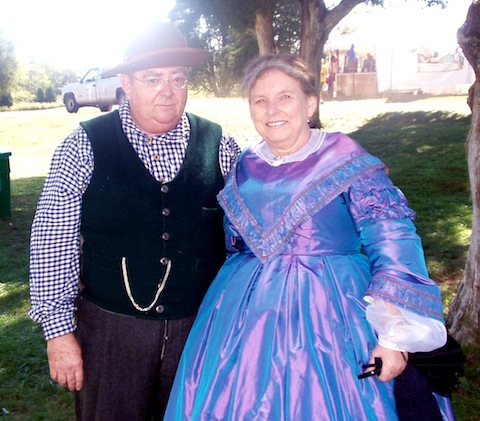 Jess and I and the dress....at Perryville.
I have worn the dress at several events.
If anyone wants close ups on any particular area send a note and you have a one in three shot of having me get to it during this calendar year.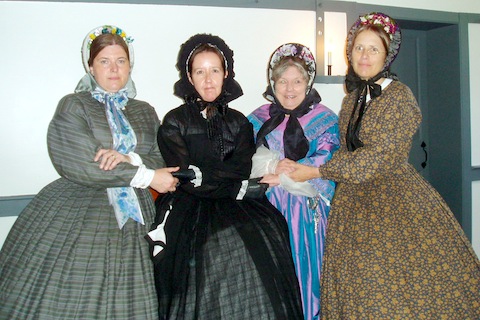 Shaker Village 2004 - I was in the fashion show .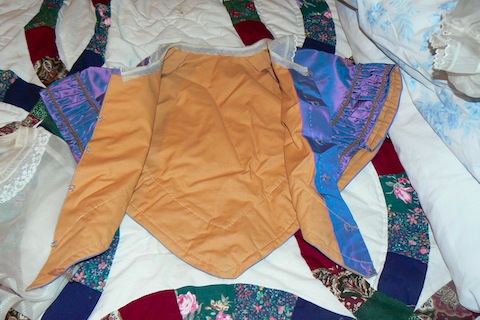 I hope you don't mind technical terminology.
Bodice Front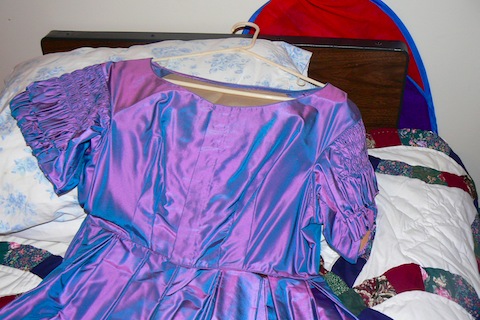 The bodice fastens in the front.
Bodice Back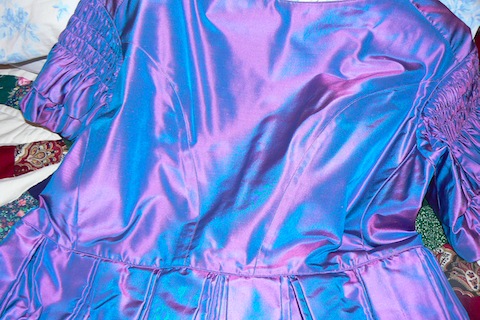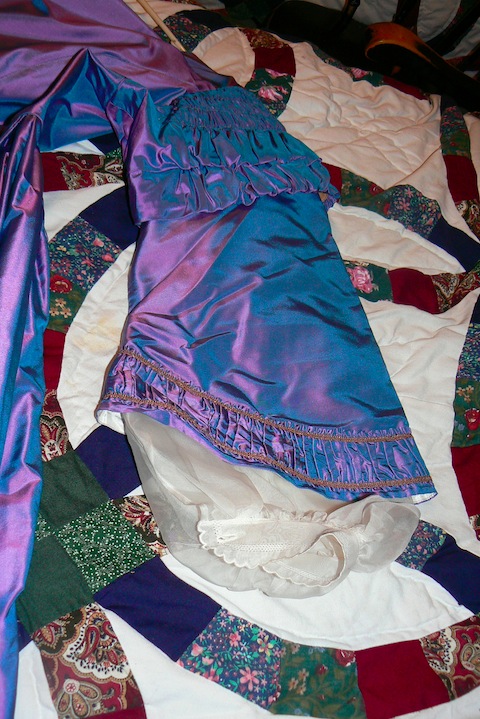 Sleeve inside sleeve cap...I usually just pin it in.