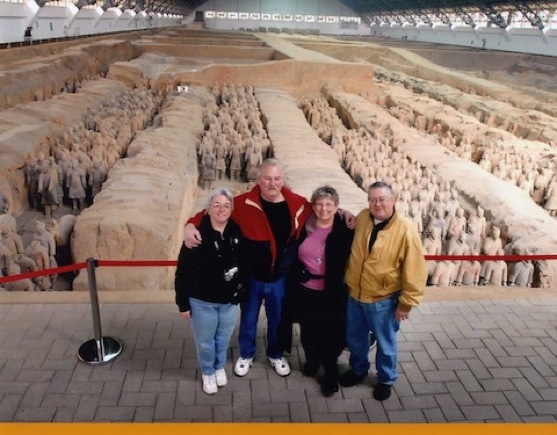 Eleanor, Paul, Maryann and Jess at the excavation site. It was even more impressive than I thought it would be.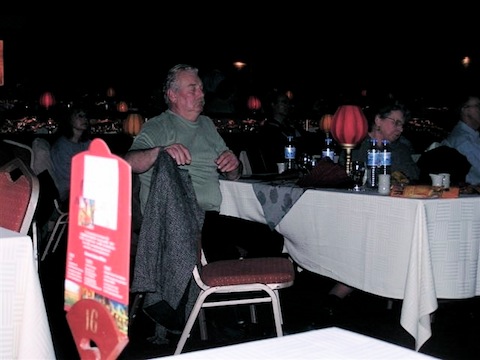 Paul and I, enjoying the show. Hey, we walked all over, then they fed us lots of food and then turned off the lights.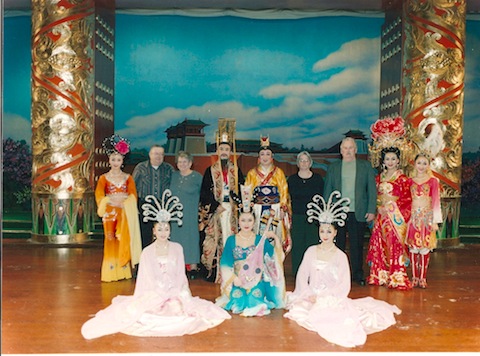 We joined the actors for a picture after Paul and I woke up
.
We flew to Beijing on March 7th. From there we went to Xian, then Guling and finally Shanghai. What an adventure!
It's Thursday, it must be Guilin.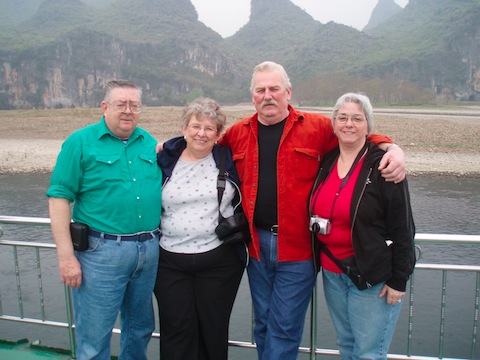 The river cruise was amazing.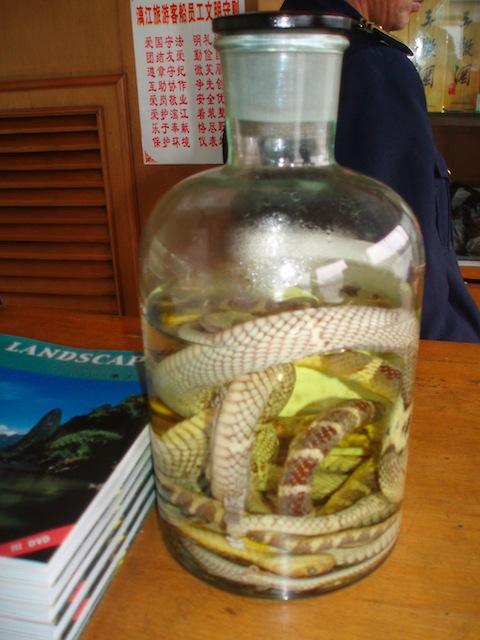 Snake wine was available, we passed.

We brought box lunches; they cooked with river water on the boat.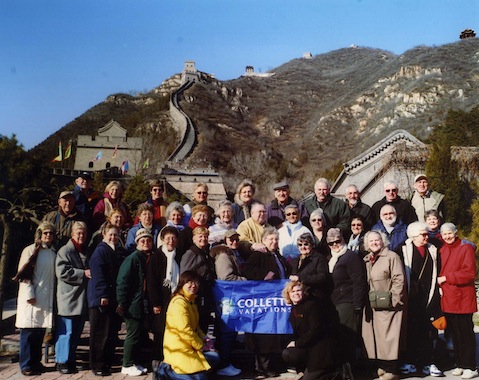 I thought the wall would be flat. One does not walk on the wall; one climbs it.

Those who made it up to the second guard house were able to get a "hero card." Eleanor was a genuine hero.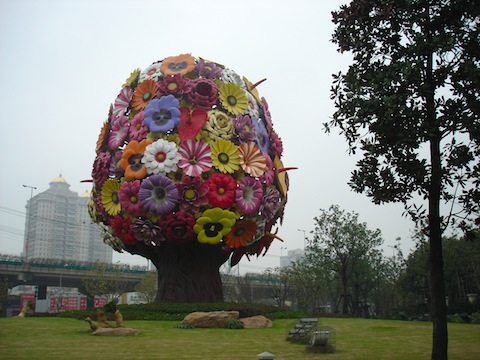 This plastic tree in Shanghai amazed me, but I have not been able to find any
information about it.