More family pictures from 2007 (These are out of date, but remain my favorites.)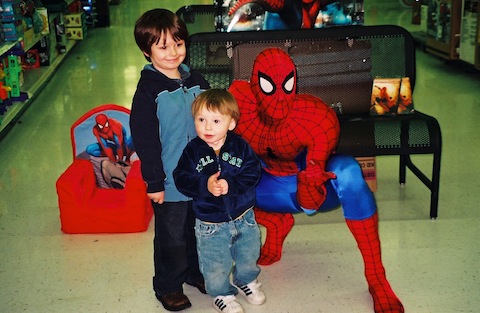 Joshua and JJ are real Spiderman fans. So when Spiderman came to Wal-Mart, we had to go see.
The excitement was high when we went to see Spiderman. He gave autographs and all the kids were thrilled.

Joshua was embarrassed when his grandfather struck this pose. One does not mock the gods.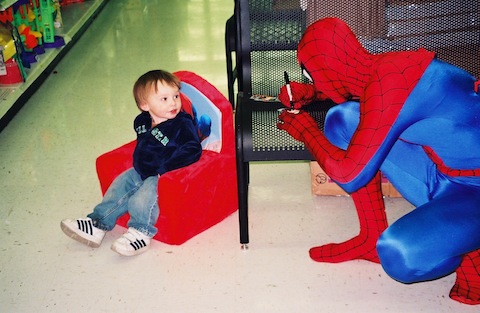 JJ was afraid of Santa and looked askance at the Easter Bunny, but with Spiderman he had no problems.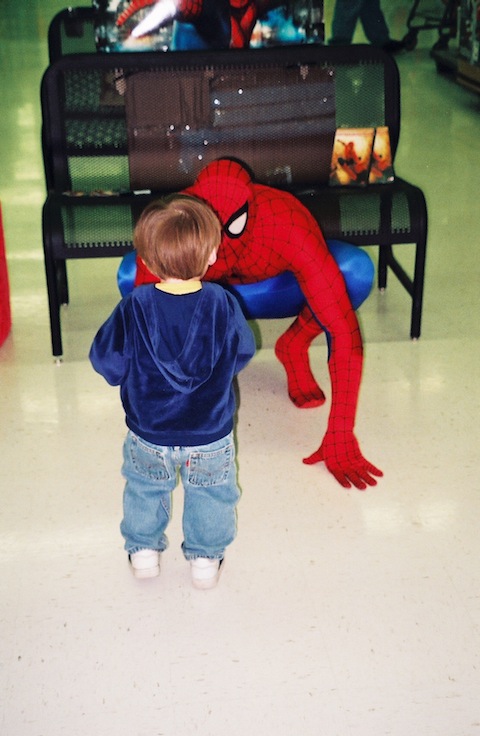 I will be adding more family album pages...check back.